New Holland Toyota is Your Top-Choice Auto Parts Center Near Reading & Lancaster, PA
Regardless of how well you take care of your vehicle, you'll eventually need to replace certain parts over the course of its lifetime. At New Holland Toyota, we're proud to host an impressive lineup of new Toyota models and used cars as well as premier financing plans. In addition, our customers near Lancaster, Lititz and Reading can also rely on us to supply them with the auto parts and accessories their vehicles require to function at their best.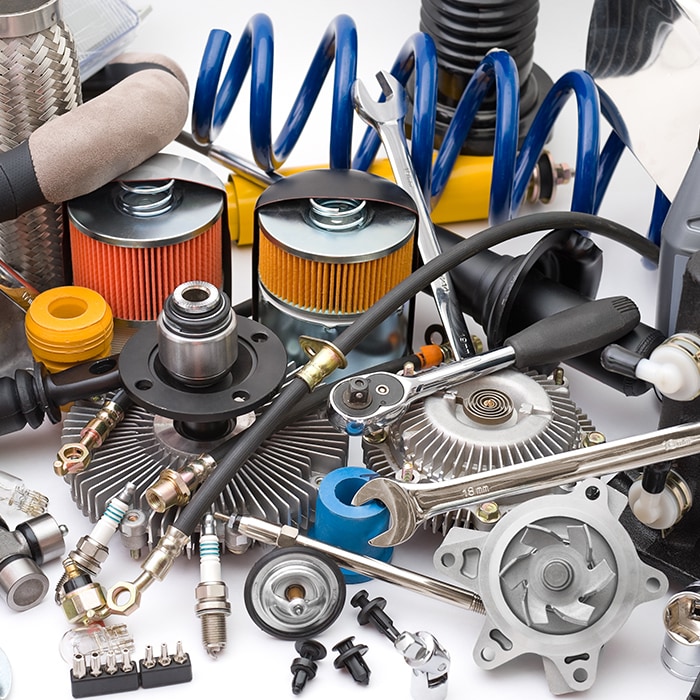 New Holland Toyota Puts Our Customers First
Customer satisfaction is our top priority at New Holland Toyota. We're committed to meeting all your needs, which include offering you a full service menu as well as access to the highest quality auto parts available on today's market. We're willing to go above and beyond to meet all your auto-related needs when you make us your go-to full-service dealership near Lancaster and Reading. When you come to us for your next new Toyota, used car, service or part, you can expect the New Holland Toyota team to offer you a pleasant, positive and successful dealership experience that leaves you with exactly with you came for.
Certified Auto Parts Vs. Aftermarket Products
We know opting to buy a less expensive auto part may seem tempting, but going with a certified auto part that comes directly from the original equipment manufacturer will always benefit you in the long-run. Choosing to buy cheaper auto parts means you may run the risk of the part failing sooner than a part from our parts center - due to lesser quality. Our parts ship directly from the manufacturer, so you can expect that the part you order through us is the part your vehicle was originally engineered with. Our genuine auto parts will allow you to take the wheel with total confidence, knowing your vehicle received a product of the highest quality.
Ordering Parts & Accessories
Ordering the parts and accessories you need for your Toyota car, truck or SUV - or any other make and model is easy and convenient at New Holland Toyota. As your preferred parts center near Reading, Lancaster and Ephrata, we enjoy facilitating a fast and seamless ordering process. Our guests can submit a parts request right here on our website by simply providing us with a little information about the vehicle you drive. A parts team member will be in touch with you shortly thereafter to let you know if we have the part in stock or if we need to order it for you. Our ordering process doesn't take long and once your part has arrived, we'll let you know that it's available for pick-up. New Holland Toyota customers can also look to our service technicians for installation of any part or accessory you order from us.
If your vehicle is due for a new set of tires, a new set of seasonal tires, new wiper blades, a new battery, a new muffler, a new rearview mirror, sideview mirror, door handle, an automatic starter or any other part or accessory, please don't hesitate to let us provide it. Feel free to contact us or visit us to chat about ordering the parts or accessories your vehicle needs today at New Holland Toyota and enjoy the most trusted products on today's market.